Straighten Your Teeth Without Braces!
At Yaletown Smile Studio we believe everyone deserves to look their best. We can guide you through a step by step process of achieving a new smile. First of it's kind, Smile Studio in Vancouver, will give you an informative approach to help you find the right solution for your needs. Come in and see how this state of the art Smile Studio can help you achieve your dream smile!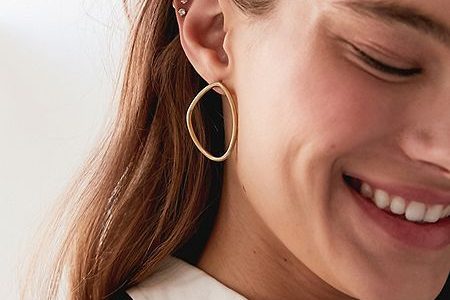 Book Your Free Consultation
Book Your Free Consultation + Sneak peek at your new smile using our state of the art, iTero Element® 3D scanner. Your advisor can take a fast and precise digital scan of your teeth and map out a custom new smile just for you.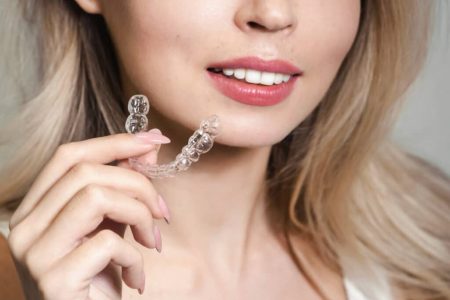 Start Transforming your smile
This is a key step in your success. Your doctor will ensure your aligners fit well, answer your questions, and let you know what to expect.
Keep your dream smile beaming
You transformed your smile with the world's most advanced clear aligner system. Now it's easy to keep the smile you love. After your treatment, our doctors will discuss how to keep your smile glowing forever.
Invisalign offers the results of braces, without wearing braces. Invisalign uses a series of invisible, removable, and comfortable aligners. With 3-D computer imaging technology, precise aligners move teeth quickly and effectively to improve your smile or crowded teeth. Not only are the aligners invisible, they're removable, so you can eat and drink what you want while in treatment. Brushing and flossing is also as easy as ever! Invisalign technology enables you to view your own virtual treatment plan before you start. ‍ At your next appointment, we can help answer any questions you might have, and get you started on the smile you've always wanted.
Frequently Asked Questions
Simple or complex cases, Invisalign clear aligners can straighten it out – faster than braces, and at a similar affordable cost.
Some of your payment options can include:
Dental insurance coverage
Arranging a monthly payment plan with no Interest or taxes
You could see your new smile transformation in as little as 6 months
Straightens teeth more predictably and comfortably
Virtual technology to visualize your smile before your start treatment, and throughout the process
In-person consultation and individualized monitoring of your progress at every step of the way, with our dentists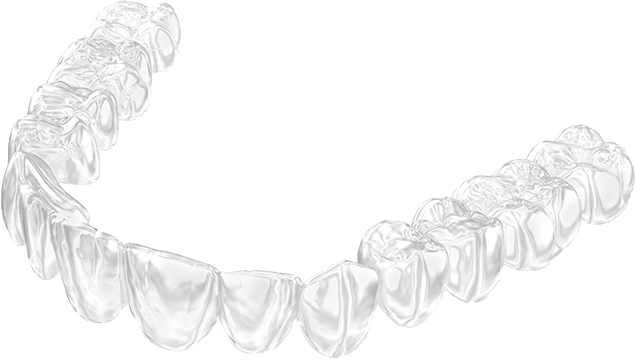 We offer convenient one-visit whitening. Come in for complementary consultation to see if Zoom whitening is a good option for you. Custom take home whitening kits are also a convenient option or a nice gift to give someone. As part of our Smile Studio service, we offer complimentary whitening to all our Invisalign patients. Boost your confidence with whiter, brighter, straighter teeth.
If you want to change the shape and size of your teeth, at smile studio, we can provide Digital Smile Transformations. This is a digital planning platform that allows you to be interactive and involved in the final outcome of your new veneers. We will take you step by step through analysis, consultation, and even trials of temporary veneers, to ensure you are very happy and find the new smile you have been looking for. Book your consultation today.
Botox® is an extremely effective cosmetic treatment that enhances your skin's youthful beauty through the softening of fine lines and wrinkles, that are caused by excessive and repeated muscle action.
Botox is used to reduce lines and wrinkles in the face, whilst maintaining a completely natural and refreshed, youthful appearance.
Frequently Asked Questions
iTero is a state of the art dental 3D scanner that records your teeth in less than 5 minutes, with no messy impression materials. With this scan, within minutes, you cansee an interactive model of your new smile.
Come in for an exciting look at your new smile within minutes, and let us guide youthrough the options for the best treatment for you!
The intraoral scanner features a wand, which moves around your mouth The small wanddesign allows a scan even in hard-to-reach places in the back of your mouth.
Frequently Asked Questions
iTero technology is compatible with the Invisalign system, and helps your dentist planyour orthodontic treatment. Digital data from the scanner is sent directly to Invisalignto create your custom aligners.
Your dentist can create an effective Invisalign treatment plan for you using the iTerointraoral scanner. There are a number of benefits of using the scanner during thetreatment planning process.
Your dentist can adjust your treatment plan in real-time.
Your data can be stored digitally and sent seamlessly in minutes.
You can see how your smile looks before and after treatment.
Your treatment is more efficient and convenient for you
You can track your treatment progress along the way.
You don't have to deal with the goopy mess of traditional impressions.
The Process is easy, and will take place during the planning phase of your Invisalign treatment. We begin by using the iTero scanner to take a complete 3D scan of your entire mouth.
Next, we will project this image for you to see on a computer screento show you how your current smile looks from all angles, as well ashow your teeth bite. This bite pressure map can predict areas of your teeth that may chip in the future, as well as gum recession that may occur. This feature allows us to preventatively guide our patients to preserving their teeth and gums.
We can use iTero technology to show you a complete 3D accurate simulation of whatyour smile will look like once your Invisalign treatment is complete. We email you a copy of this 3D model for your viewing at home, so you can share it with your friends and family. Once your scans are finished, we can send them electronically to AlignTechnologies so that they can begin to create your custom made aligners.